Ollie the Owl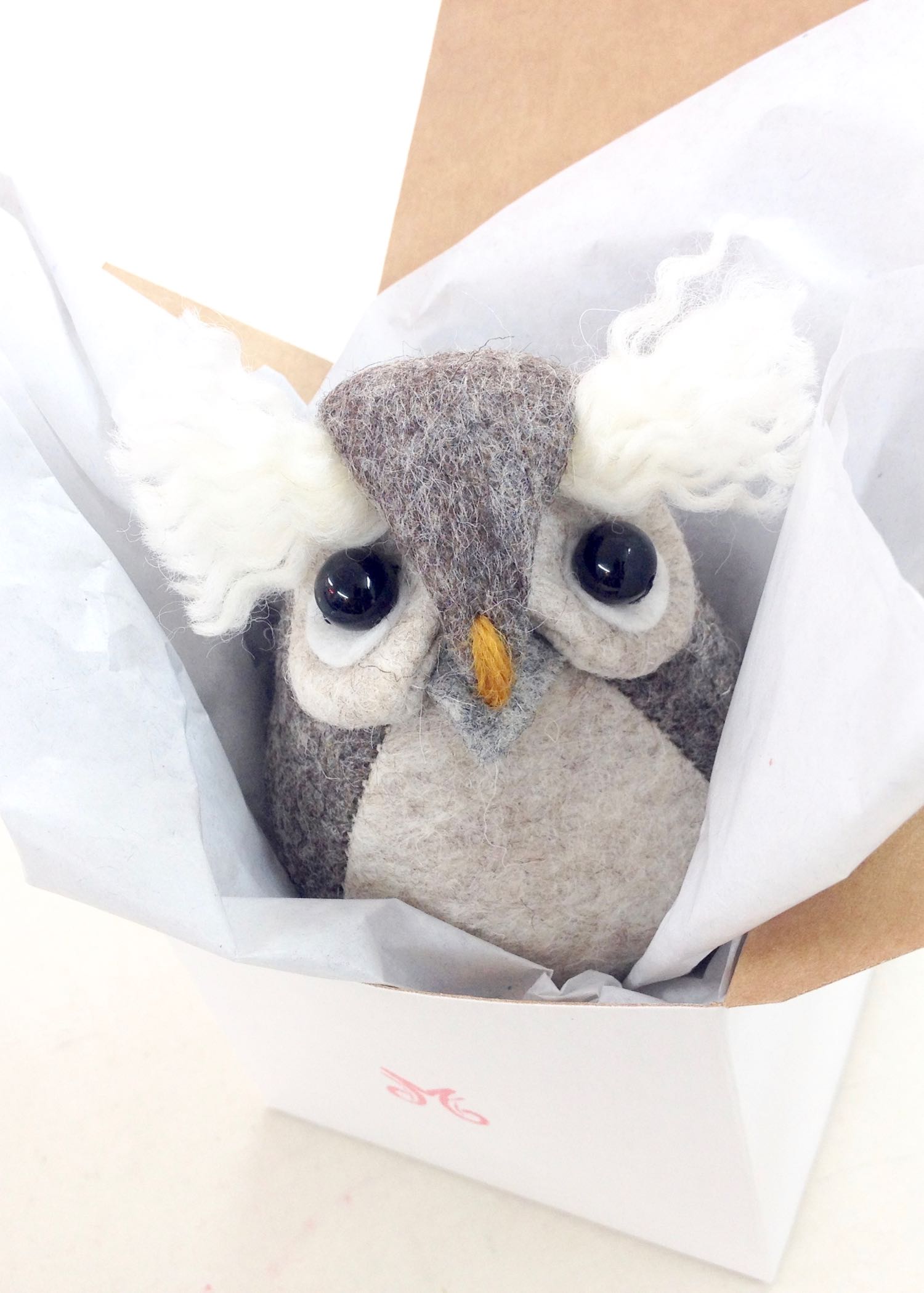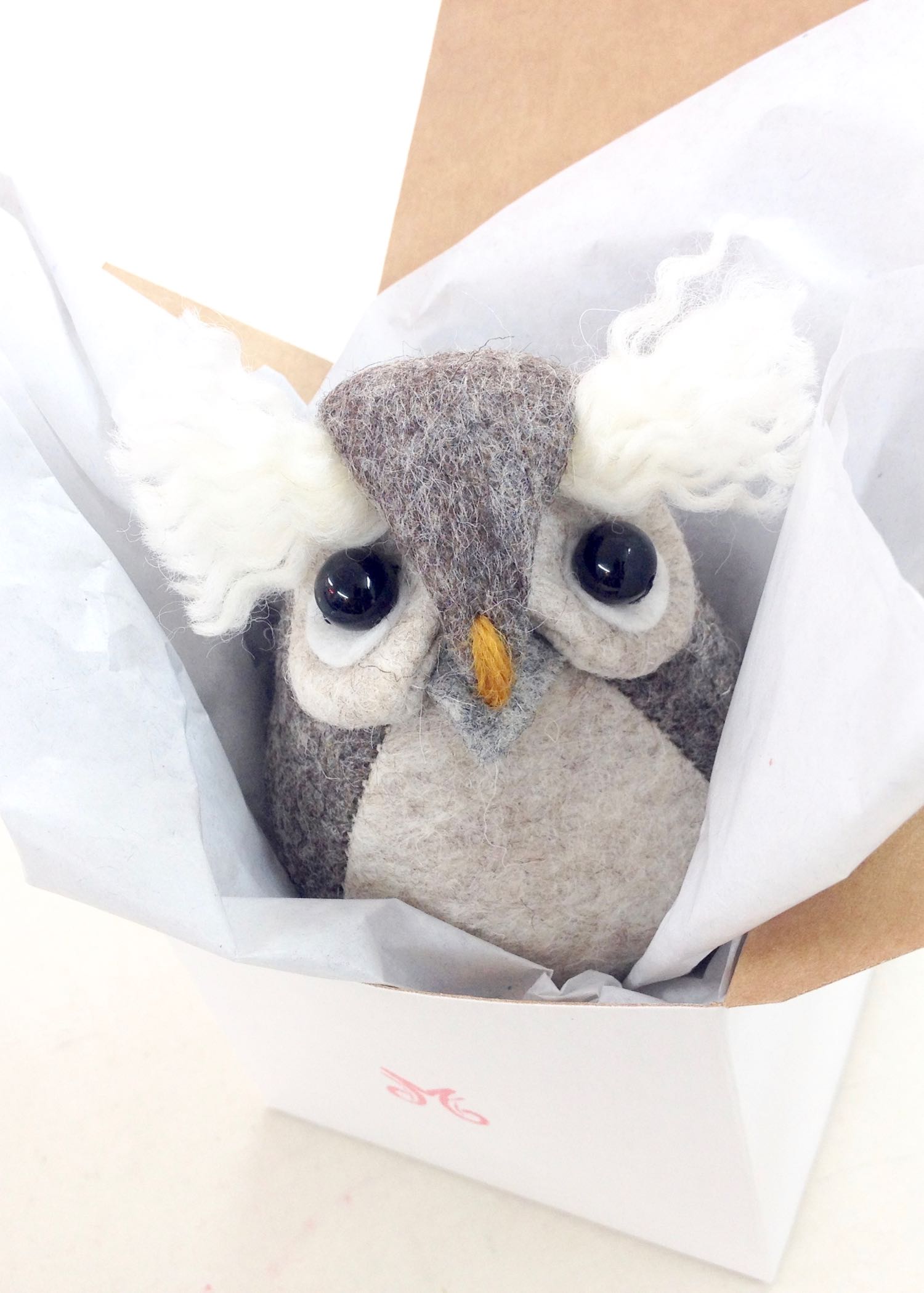 sold out
Ollie the Owl
Handmade Collectible Soft Sculpture Paperweight Owl
He is a fun little character with fluffy eyebrows and as he is weighted down he would make a perfect paperweight bringing some joy to your day.
Handmade from 100% wool felt, filled with eco-friendly polyester and steel pellets.
Eyes are semi-precious stone onyx.
Comes in a white eco-friendly gift box with white tissue ready to give or just for you.
Approx. size: H7 x W5.5cm, depth 5.5cm, weight 120g.
Please note: as the item is entirely handmade it may vary slightly from the photographs thus making each animal a unique individual.
Ollie the Owl lives high up in the Tree and has a reputation of a wise owl or at least a very knowledgeable owl, but sometimes you do wonder when you see him bumping into branches when he's forgotten to swing his head back to see where he is going.
He is doing that a lot since he is always observing what is going on below him and with his excellent eyesight and acute hearing, he's the one to ask what is going on in Bilberry Woods.
Ollie the Owl also loves information and is constantly collecting news and top secret files which he gets Benny the Bat to deliver to him.
Who knows what he is doing with all this information and indeed what the information is, but it seems to keep him happy and well occupied between his teaching at the Village School and choir singing.
The only trouble seems to be though that Ollie has so much information that when you actually want to know something it takes him what feels like days to get to the correct paper and by then you've either found out the answer from someone else or the information has become irrelevant. Ollie though doesn't seem to have any problem with that, he thinks is well worth waiting for some good bit of info or juicy gossip.
Likes: Singing, but only in a group. He couldn't possible even imagine singing solo – terrifying. And collecting information,
Dislikes: When he is the last one to know something.
Motto: Never discard any piece of information, it may become useful in the future.